Executive Coaching Program
PTR offers a variety of coaching options to ensure professionals achieve their goals. Our programs provide structured sessions and assessments tailored to the individual's professional experience and ambitions. Our experienced coaches will collaborate and assess needs, determine appropriate goals, and develop plans to reach those milestones.
Follow-up Group Coaching
The most powerful way to see behavior change is to provide follow-up coaching after a training course. Our training courses offer the rationale, knowledge, and inspiration to change. Follow-up coaching provides job-related accountability over the days, weeks, or months following the course. Training courses produce increased performance, but training with follow-up coaching yields three times as much.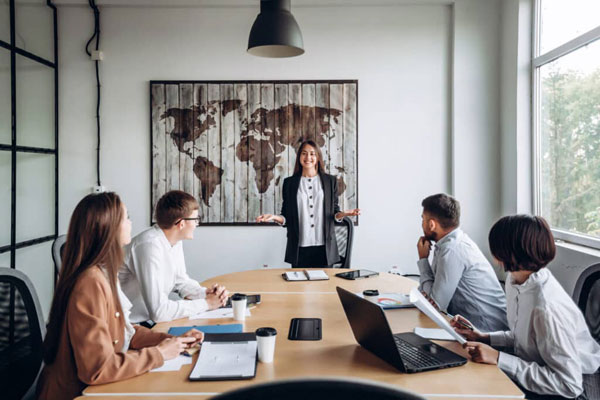 Objectives
Assess where team members are in specific skill competencies.
Reinforce skills learned in training courses.
Create actionable items from training sessions.
Build teams, relationships, and concepts across the entire group.
Improve performance needs.
One-on-One Coaching
1- or 2-Hour Coaching Sessions
PTR's one-on-one coaching provides specific tools and encouragement needed to make professional goals a reality. We help identify strengths and deficiencies, develop talents and skills, and create action plans for achieving success. With customized feedback and support, we will accelerate performance and take careers to the next level.
Objectives
Set job-related goals for developing skills.
Determine opportunities for growth and development.
Discuss what training methods provide the best results.
Finetune goals for unique individualized training in targeted areas.
Plan next steps for ongoing success.
Career & Executive Coaching Programs
A 6-Month Virtual Engagement
PTR provides two 6-month coaching programs designed to inspire career professionals and executives to enhance their leadership capabilities. Both specialty programs can be tailored to specific areas and organizational goals.
Objectives
Utilize practical tools to manage change and its effects.
Increase high-potential leader's efficacy.
Enhance leader's ability to lead in relation to organizational brand.
Strengthen executive presence and presentation skills for leadership impact.
Support a leader in a startup or key strategic initiative.